Whether you're going static or digital, your billboard design might be one of the most impactful marketing components you invest in this year.
Even in a world where digital media rules, a well-designed static billboard can still significantly impact your customers.
But creating a truly great ad starts with a solid understanding of some fundamental design principles.
Why Billboard Design Matters
A great ad isn't just about visual appeal. It will create an emotional response and send a message about the product or service behind the ad.
Design is a crucial element of any visual ad. Still, when you think about a highway billboard, for instance, you can assume that most or all viewers will be driving past quickly, and as such, you probably only have a matter of seconds to make an impact.
The best ads depend on exceptional design, and:
Are functional
Show value
Tell a story
Represent the company
Offer fresh insight
Elicit an emotional response
Solve a problem
Include a call to action
As anyone who has watched Mad Men already knows, coming up with a brilliant ad is tricky. So the goal is not so much to aim for "the best ad in the world."
Instead, businesses should always evaluate their customer reach and how effective specific messages are in building brand awareness.
Some Key Features of Effective Billboard Design
The overall success of your billboard ad will depend in part on how well these key elements are incorporated into the design.
Go Big or Go Home
Size and scale can be used in different ways to tell your story, as is the case with genius ads like this "think small" Volkswagen ad.
Scale is, of course, a key consideration with large-scale ads. Cars and pedestrians need to see it from a distance and understand the message in a matter of seconds.
Bold and Simple is Best
Almost any ad will work better if it is succinct and to the point.
For large-scale billboard design, you'll want to include minimal text to make the most significant impact. The text should be strategically incorporated, legible from a distance, and minimal.
The designer may want to incorporate elements around the text to separate it from other visual elements.
Bold colors are typically the best choice for large-scale ads, with minimal white space and high contrast.
Convey a Single Message
What kind of message will stick with the people who make up your traffic base?
That depends on your business.
Consider how long your ad will be up and what type of message it is. Does it fit with your long-standing brand? Or perhaps you want to feature an innovative new product or service?
It's not a good idea to be overly-specific. But at the same time, you want to give your audience a reason to take the next off-ramp, or head to a specific kiosk, as soon as possible. So it must be enticing enough to get people to react quickly.
A single headline of seven short words or less is probably going to be ideal for your billboard headline. The less clutter, the better.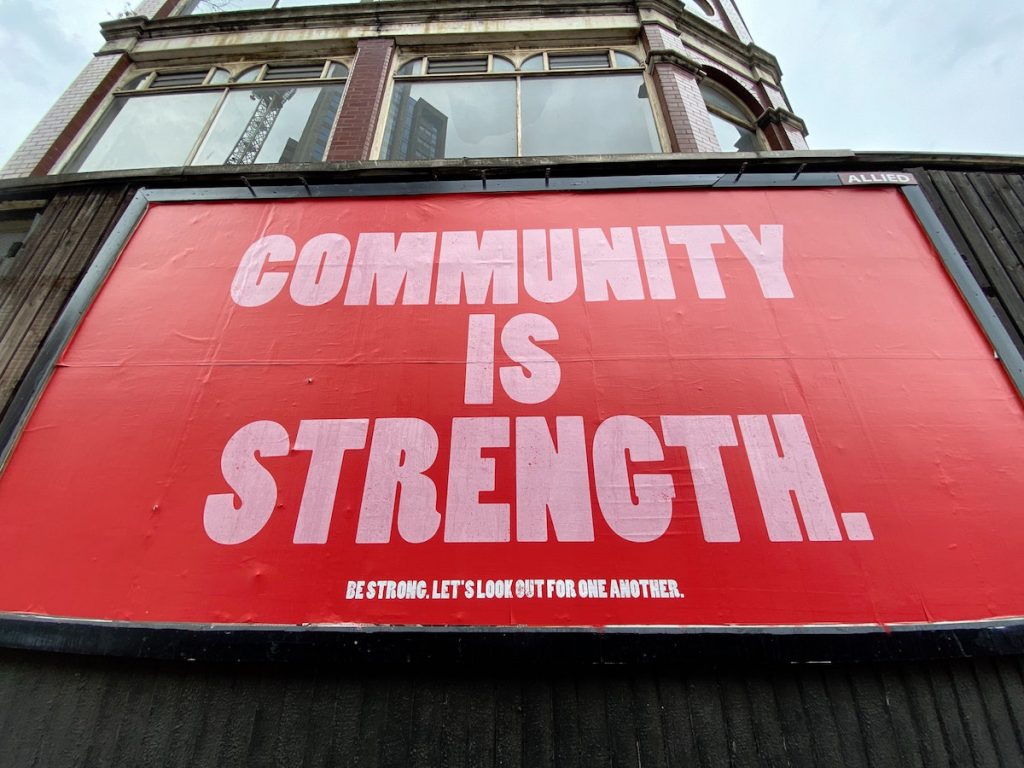 Images
One thing that's effective in billboard design is to take a typically small object and enlarge it for your ad.
Here's what's not recommended:
Landscapes
Complex images
Hues that don't stand out against the backdrop
Large objects shrunk to a smaller scale.
Less than three visual elements in total (text and images)
Digital Display
If designing for a digital billboard, consider incorporating elements to encourage engagement and build excitement.
Examples include:
Countdowns
Turnstyle-type revolving images
Event updates
Social media features
Traffic information
Weather information
3D elements
Digital billboards can be extremely effective in high-pedestrian areas and offer plenty of innovative options for design.
Let Us Help You Design Your Next Billboard Ad
So what billboard design is the best choice for your organization? Well, there's no one-size-fits-all answer to this.
But we can guide you in the right direction and create something that stops customers in their tracks.
We have flexible packages to suit your needs. Let us help you figure out what's best. Just drop us a note or give us a call — we're happy to help!
Enjoyed this article? Here are three more to help you:
The Benefits Of Digital Billboards Vs. Traditional Outdoor Advertising
The Cost Of Billboard Advertising In BC
10 Ways That Outdoor Advertising Can Benefit Your Business