What comes to mind when you think of outdoor advertising?
Perhaps it's a massive digital screen in a city square, a unique ad on the side of a bus, or that restaurant billboard that tempts you on your morning commute.
Although digital advertising has taken the place of many types of traditional media, outdoor advertising, also known as out-of-home advertising (OOH), may seem like it's becoming a thing of the past.
But in some ways, the fact that the digital world is so cluttered makes OOH just as effective as ever.
Here's how outdoor advertising can benefit your business.
1. Builds Brand Awareness
Any time you place an ad in an unexpected place or frame it in an unconventional way, you have the element of surprise on your side.
Outdoor advertising is flexible in that it offers the opportunity to display an ad in a large format, typically eye-catching and uninterrupted.
Some reasons why outdoor advertising can be so effective when it comes to building brand awareness:
Repeat viewing
Versatility
Unique positioning
Permanency (billboards)
Dynamic features (digital ads)
Broad market reach
Using uncluttered space
Local targeting
Large-scale format
Place in high traffic areas
With OOH, there's plenty of room to be innovative while keeping things simple.
Learn more about how to promote your BC business with outdoor advertising.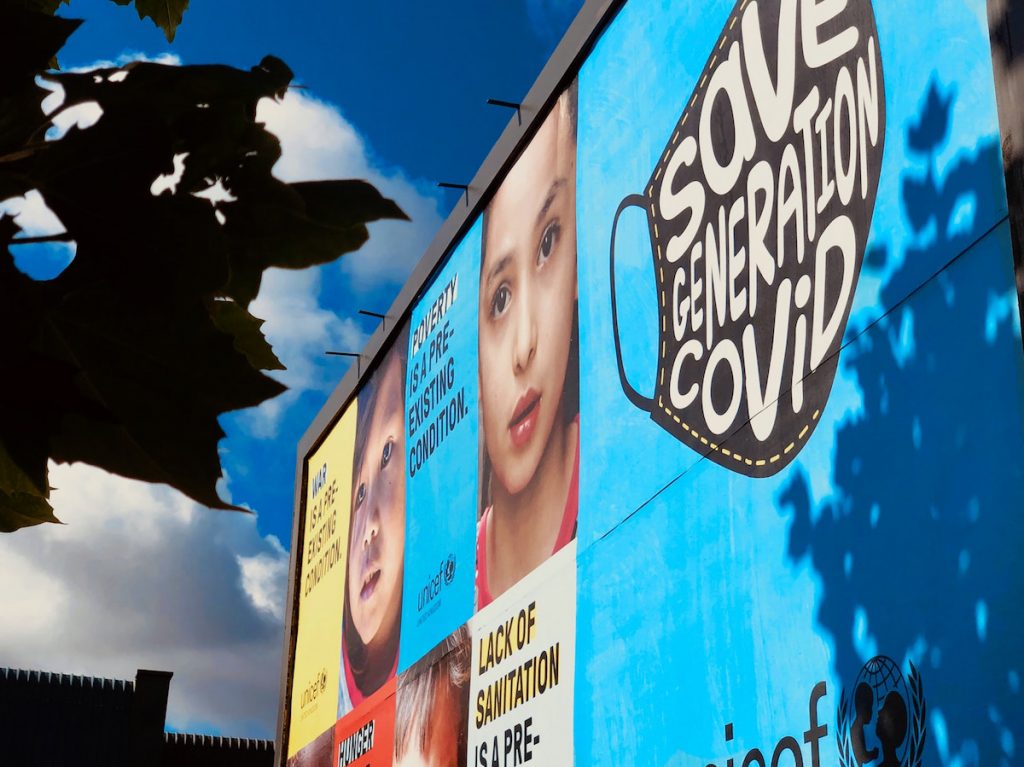 2. Targeted Audience
It almost goes without saying that roadside billboards work because they are targeted at people who are driving a lot. Think about hotels, fast-food restaurants, and even rest stops — these are things that highway drivers are often in need of.
In the same way, strategic ad placement and positioning can help you reach almost any audience.
3. Cost-Effective
Designing and placing a large-scale billboard is, for the most part, a one-time expense.
A strategic, relevant, innovative outdoor ad can occupy space for months, even years, staying relevant and attracting customers over the long term.
Compare this to one-time digital ads, which typically occupy a user's attention for a few seconds or a minute, and you can imagine that the returns would be significantly higher.
4. Uses Space Strategically
Investing in high-traffic spaces, including public spaces, can bring business to communities or local businesses that are otherwise struggling. Bus ads are a great example of this.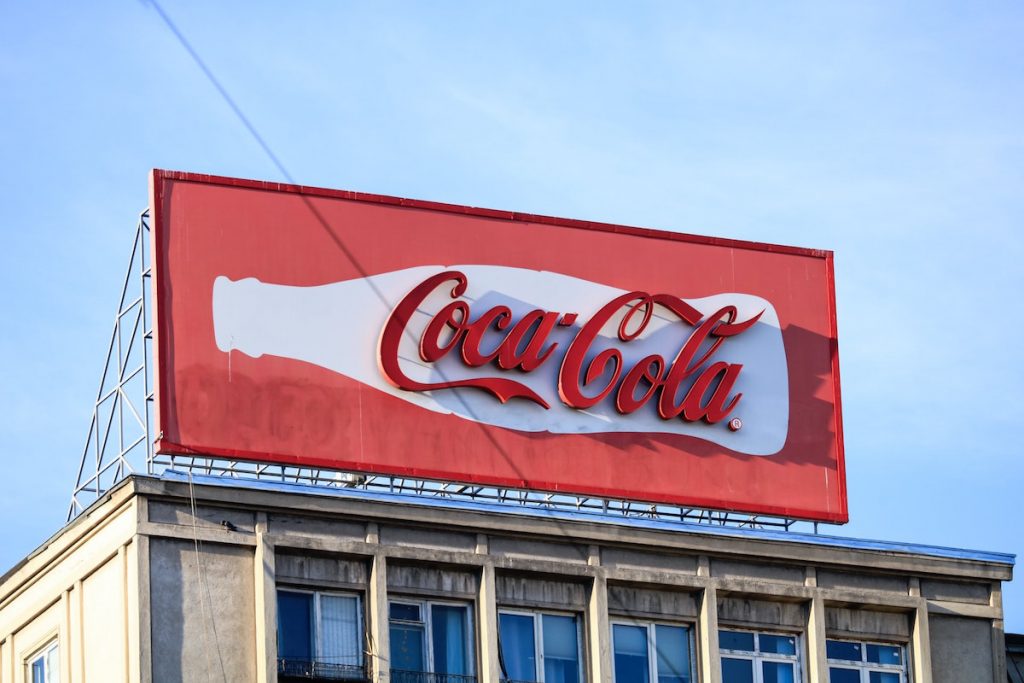 5. Can't Be Turned Off
A large scale static billboard is essentially there for everyone to see. You can't turn it "off" or mute it, and in certain spaces, the ad is standalone, without any distractions or competitor ads to draw attention away.
6. Multi-Media Creativity
Unique placement, unusual elements, ads that reflect the local landscape…once you get a little creative with outdoor advertising, you can make a huge impact with local audiences.
When you incorporate attention-grabbing features into your ad, you offer the opportunity to essentially make something more akin to public art than traditional advertising.
While this may be more extensive than what you initially have in mind, you can use examples to help inspire your ad campaign and design something unforgettable.
Here are some examples
Designing the ad itself to blend with the landscape
Using the ad on the top of a bus shelter
Incorporating some 3D elements
Having the design reflect the message
Incorporate digital elements
Creative placement (eg: tents, banners, cars)
Animation
airports
Once you have an unforgettable outdoor ad, you can use that same theme for future branding.
7. Outdoor Advertising Offers a High ROI
For the most part, outdoor ads are a one-time expense that has staying power, and the more you invest the more you are likely to make.
Even smaller types of ads like banners and signs are much more cost-effective than other mediums like TV.
Plus you can incorporate your outdoor advertising into a multimedia marketing campaign for maximum impact.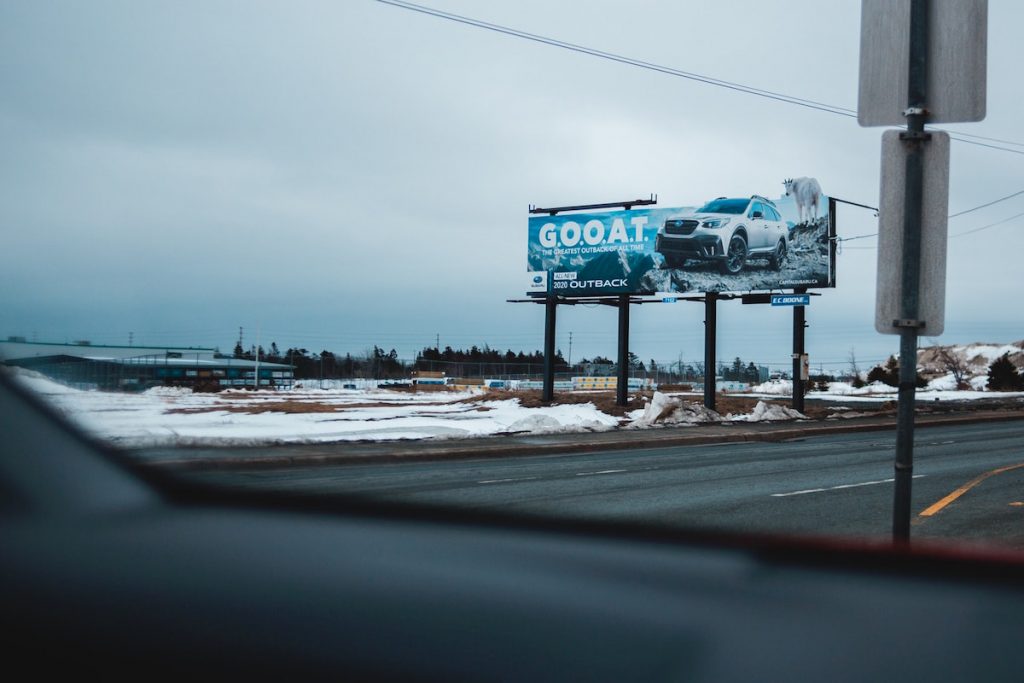 8. Geographic Targeting
Location is huge when it comes to advertising, and outdoor advertising is unique because you have a lot of flexibility in location.
Not only can you choose various geographic points to strategically place a billboard, but you can also use other spaces to catch the eye of specific types of audiences.
For instance, you may want to consider targeting based on:
Industry
Town
City
Density
Demographics
9. Reach
Outdoor advertising is effective because, while it can be highly targeted, it also has the potential to reach a broader audience.
Consider that thousands of people from any area of the province could drive by a static highway billboard in a given day, people who wouldn't necessarily see your business otherwise, and you've got great potential to reach new customers.
10. Use Digital, Print or Both
Digital billboard advertising is a great alternative to traditional billboards if you are looking for something that's flexible, changeable, and dynamic. These can be particularly eye-catching and entertaining in spaces like transit hubs where there are a lot of people walking and waiting.
Advertise Your Business With Us
Outdoor, digital, and airport billboard advertising mediums are incredibly effective marketing tools that have the potential to draw in a wide range of potential customers.
We can help you increase brand awareness, engage consumers, and broaden market reach.
We'll ensure that the installation process is completed in a safe and timely manner. We also offer billboard maintenance services to keep your ads fresh and in excellent condition throughout your entire campaign.
Outdoor advertising is as effective as ever…so why not give it a shot?
Contact us today for more information.